JOY SNOWBOUND women's 2014 summer series, designers are also using this childlike baby blue and tailored suits, skirts combined to create a relaxed, romantic California sunshine girl!
Summer and blue are innate intimacy. Although blue has been arrogant fashion circles for many years, but every season designers, will have a consonance to use blue to create summer surprises. The pleasant wind slowly came and many adjectives floated in my mind, but "baby blue" could be more perfectly decorated in this sunny world.......
In fact, it is a light blue, because the color is considered as a baby-like clean, so get the name "baby blue."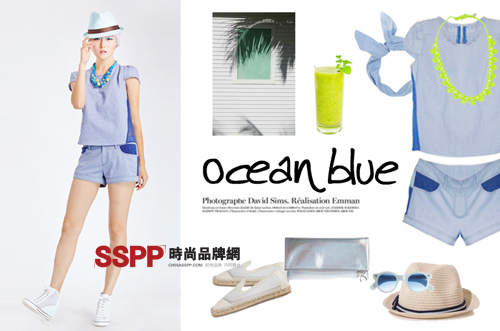 Cotton light blue sports two-piece
Blue Marine-blue, a simple two-piece style with a touch of elegance, a soft cotton material, a clever combination of femininity and handsomeness, a blend of jelly-like fresh colours and a simple silhouette, reinventing modern modernity .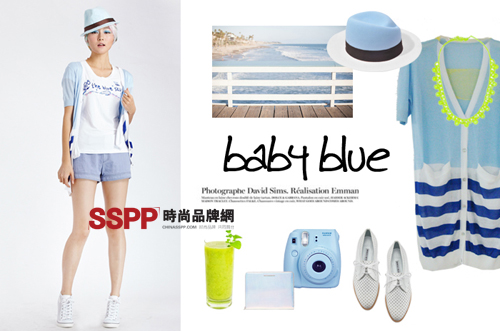 Colorblock knit cardigan
Are you still doing Madame Curie in the summer? About 35 friends have gone to the seaside resort! Bring your Polaroid, take off the "heavenly days" on weekdays, and step on the soft sand of the beach is the real happiness! The light blue is like pure sounds of nature, like the reflection of moonlight on the surface of the lake, which sets off the refined qualities more vividly.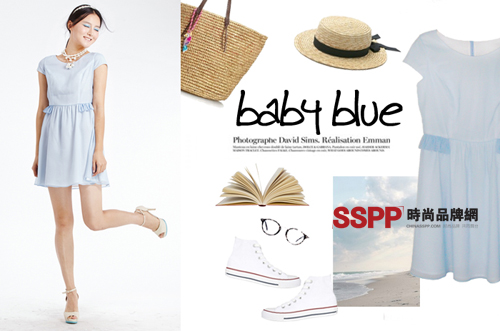 Baby Blue Frill Lace Dress
If you don't like the crowded beach, the bustling resort, at least you can enjoy a person's thoughts, only your white sports shoes, only your dear Kafka, only your British woven bag, only you can Have a quiet summer day....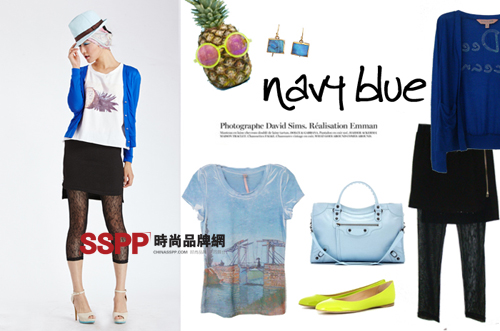 Baolan Knit Cardigan/Painting T-shirt/Splicing Leggings

You are born with a difference in love, so you can't define yourself with labels, so T-shirts must be personal, accessories must dazzle, and you find your own unique style in the leisurely summer days...
After the British imperial family added male gents, many people appeared in the street with baby blue, which is a kind of color representing happiness and sadness. The degree of fashion association is so wonderful. This mysterious and elegant color, in terms of character, likes to benefit people. They seek opportunities for alms just to bring others happiness. Their guiding philosophy is "out of selflessness, out of selfishness." . Like the sky, cheerful, like the dream of the underwater world, sweet and non-aggressive baby blue, as good as baby, can not help but smile!
JOY SNOWBOUND is always at the forefront of the trend, blends popular elements, and evolves into a self-styled STYLE. Like a playful girl, optimistic and casual, personality blossoms, full of fresh and curious hearts. SNOWBOUND is stylish and elegant. As genes with the same brand, they have the same DNA, but in their own style more independent emphasis.
JOY SNOWBOUND Women's Joining Agent: http:// Â 
Yarn Dyed Items Fabric,Rayon Yarn Dyed Fabric,Recycle Yarn Dyed Fabric,Woven Yarn Dyed Fabric
SHAOXING MNC IMP&EXP CO.,LTD , https://www.mncchina.com