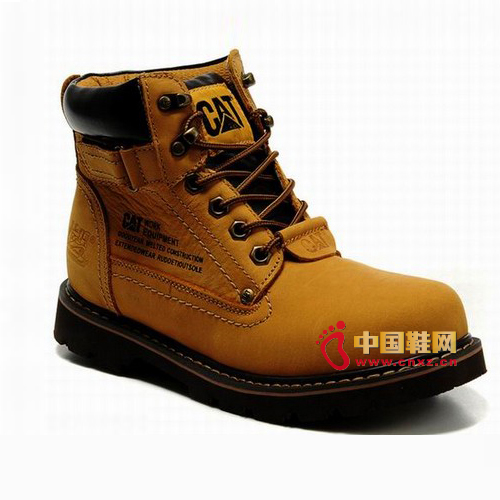 [This site - shoes and life] The technical characteristics of outdoor shoes reflected in the various technical indicators of outdoor shoes, said that a pair of outdoor shoes should have a variety of functions, I think that a pair of boutique outdoor shoes should have at least five aspects The function.
1, good support:
In order to adapt to the outdoor complex terrain and meet the conditions of mountaineering or trekking under load conditions, outdoor shoes must have good support. This is a difficult problem to understand. A column is the most loaded in the vertical state, and in the bent state, its capacity will be greatly reduced. In addition to the supportive force of outdoor shoes, there is a direct relationship with the structure of the sole. In a pair of good outdoor shoes, the upper part usually adopts a compact design. Each part of the upper can be reliably combined with the surface of the foot. This can not only make the wearer feel comfortable, but also better overcome the distraction of the foot to the surrounding area. . Thus supporting the vertical force of the foot to achieve the purpose of enhancing support.
2, shock absorption function:
People hike in a weight-bearing state and walk about 600-700 miles per foot. This means that for every kilometre of walking, one leg has to withstand 600-700 gravity impacts. If the shoes do not have a good shock absorber system to relieve the impact, one day after the trip, they must be exhausted. The good shock absorption not only can effectively absorb the vertical pressure of the human body, the strong bottom outsole can also effectively resist the impact of hard ground, so that you feel relaxed when walking. In addition, the tired feeling of walking is often caused by the impact of the ground on the brain. Good shock absorption can also reduce the vibration of the ground to the brain and greatly reduce the sense of fatigue.
3, anti-slip function:
When you walk in complicated terrain, there is a potential crisis in every step of walking. In this case, the stability of the footsteps is extremely important. If the footsteps are unstable, you may injure the feet or the human body. Therefore, outdoor shoes are required. You must have good slip resistance, and you can firmly grasp the ground every time you advance, and you can safely take a new step.
4, waterproof function:
For a long-distance traveler, a longer outdoor life may cause you to experience a variety of complex climates. Traveling in rainy weather, a pair of outdoor shoes without waterproof function is not only very heavy after soaking, but because of the increased friction, it is very easy to make the foot injured. If it is in the cold season, it is also easy to get frostbite, so it is a pair of excellent quality. Outdoor shoes should have good water resistance. At present, many types of outdoor shoes use Gore Tex film lining, which can well meet the waterproof function.
With regard to waterproofing of outdoor shoes, it is necessary to highlight it. The waterproof index of outdoor shoes has always been the focus of debate. In fact, this is not an incomprehensible problem. Outdoor waterproof shoes and boots are two different types of products, rain boots on the premise of a good plastic surface, with a permanent waterproof, but it is not breathable; and outdoor shoes waterproof is conditional, it is based on good air permeability . In order to solve this problem, two methods are commonly used in the process. One is the treatment of leather with a water repellent agent, and the treated upper has a lotus leaf function, but this function gradually disappears with the extension of wearing time and the number of brushings and needs to be reprocessed. The second is to use a waterproof breathable film to make the inner sleeve of the shoe. However, the waterproof function of this waterproof sleeve cannot be compared with the rain boots. It can only be waterproof under certain conditions and for a certain period of time, and is related to the height of the water surface if the water surface. Close to or higher than the top line of the waterproof cover, after the shoes are soaked for a long time, the water in the leather cover and the waterproof cover sandwich will generate siphoning phenomenon and will be permeable to water. The correct test method for the waterproofness of Gore Tex shoes is to fill a certain height of water in the shoes, and throw it on the centrifuge for 20 minutes. Since consumers do not have such equipment, they are often tested by soaking. This method is not only unscientific, but can not get accurate test results, but will damage leather. If a certain part of the foot touches a certain part of the waterproof jacket for a long time, it will also cause the film damage of the part, and it will also affect the waterproof. Therefore, it is impossible to expect outdoor shoes to be waterproof like rain boots, and in use requires good maintenance to reduce damage and prolong the life of the shoes.
5, durability:
In the face of harsh and complex outdoor conditions, it is a test for all kinds of equipment. A pair of outdoor shoes with excellent performance must also have strong and durable functions to adapt to various complex terrains. If outdoor shoes cannot adapt to the harsh conditions outdoors, it is not easy. At the end of the game, how do you go about completing your journey? Therefore, some high-end outdoor shoes have a strong durability.
Based on this, we can think that choosing a pair of outdoor shoes with excellent performance is often the first step toward the outdoors. You can't imagine not having a pair of good shoes to travel, but you can't imagine wearing a broken shoe to walk, when you are ready to go outdoors, The low-end option means you will lose security protection.
· The old shoes at home are like this to transform big spikes
· Old shoes don't stupidly throw away so that the shoes "open"
Put a physical insurance on your shoes
· How to clean the matte surface of the shoes?
· Breathable, antibacterial, deodorizing socks with it to avoid off shoes
·Sports shoes's little tail actually has these 3 functions you certainly don't
·High-heeled shoes audio sound? 4 coups to ease you learn a few
·How to choose shoes during pregnancy? Flat shoes are not safe
What should I do if my shoes become moldy
·Wearing these shoes in the summer will hurt you
Military Coins
Military coins are a small, circular and flat object made out of different types of metal. They can be made in silver, bronze, copper or brass. They can be customized specifically and given to a branch of the military. They are meant to be carried around in your pocket and serve as a constant reminder of some special event or group. They are intended to bring belonging and a sense of honor but serve many meaningful purposes beyond this.

We are a 12 years' manufacturer of military coins, and can help you creat the coins you want professionally.
Item Name: Military Coins
Material Options: Zinc Alloy (mostly used), Aluminum Alloy, Copper Alloy, Ferroalloy, Silver, Gold.
Size: Customized.
Accessory: N/A

Processes:
1) Firstly, you give us an existing sample, or send us the artwork in vector formats, like .ai / .cdr / .eps
2) We do Molding / Tooling, accoring to your artwork
3) We do Die casting / Die Struck
4) We do Polishing
5) We do Plating colors, according to your artwork
6) We do Filling colors
7) We do Surface Protection: exposy or not
8) We do Packing.
9) We do Shipping to you, or to your customer.

Packing options: poly bag, bubble bag, velvet bag, wood box, or other customized methods.

Production time: 5 to 7 days for samples; 5 to 10 days for mass production.

Price: us$0.5 to us$4.0 each piece, depending on your design, quantity and requirements.

Payment Terms: Western Union, Bank Wire, PayPal.

Shipping methods: airfreight, seafreight, DHL / FedEX / UPS / TNT / Aramex door to door service.
Military Coins
Military Coins,Custom Military Coins,USA Military Coins,Military Souvenir Coin
Dongguan Anna Artwares Co.,Ltd. , http://www.annaartware.com