On October 29, Swire Pacific Department Store opened in the heart of Hong Kong Central Road. At the same time, the major well-known brands were unveiled in mass market. On this day, settled in Qingdao Swire Department Store has long been warm baby store officially opened today!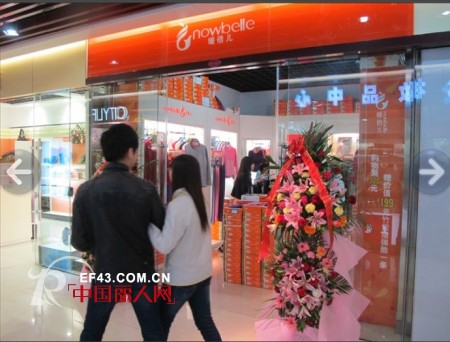 Warmer times stores settled in Qingdao Pacific Department Store
In order to celebrate the opening of the warm double Aristocrat boutique hi, thanks to the vast number of consumers Warren baby has been the support and love today, Warren special opening preferential policies, all buy one day Warmer baby underwear full 300 yuan , You can get a free worth of warm pants children 199 yuan a, warm double this policy Raleigh attracted a lot of consumers' attention. For a time, store crowds, sales are very impressive.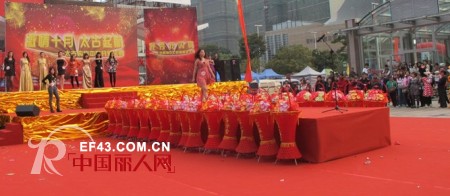 Grand Opening
Hong Kong Middle Road is the most prosperous section of Qingdao City, while the eastern district has always been the center of high-end commercial areas. There are currently high-end businesses such as Mackay, Jusco, Sunshine Department Store, Carrefour, Excelle Center, Jinjie and Hisense Plaza. Serve the city and the surrounding high-end consumer groups.
As the first brand in China's fashion leisure lingerie, NANNYBY first took the concept of "fashion leisure" as the brand concept of "health and comfort" and became the pioneer brand of fashion leisure lingerie and advocator of the new "healthism". Warren times the arrival of this not only for the opening of Swire Department stores a lot of color, which store unique new VI design, product focus on 2011 debut also allows consumers to have a brand new understanding.
At present, the warm times children have been in the McKale, Jusco has set up stores, the opening of Swire stores is the "Orange Storm - Warren baby store plans" specific implementation, to a greater extent easier to spend Those who buy warm times children related products.
Jnpfootwear is specializing in making daily casual shoes.
The main sells point of our Women's Shoes Collections is durable , comfortable ,fashion for daily wear.
We always choose memory form insole with more cushion for women's shoes, flexible and durable outsole for boots,quality and cost sheepskin leather for sheepskin boots and slippers. Considering the practicability of the shoes once making the paper patterns.
We'd like hearing from our clients, all the ideas and feedback are precious for our improvement.
| | | | |
| --- | --- | --- | --- |
| | | | |
| Women's Moccasins | Women's Winter Boots | Women's Winter Slippers | Women's Indoor Slippers |
Women's Moccasins collection are developed for comfortable long walking.
Women's Winter Boots collections selected the latest leather patterns, quality sheepskin to keeps the boots both fashion and warm.
Women's Winter Slippers collections divided to real leather and suede to meet different clients need.
Women's Indoor Slippers collections are developed for quality ,fashion ,comfortable but reasonable price.
If you any ideas for the women's shoes , please do not hesitate to contact with us, there always one styles for you. And we also could develop the unique and hot sales products together.
Women's Shoes
Womens Shoes,Ladies Boots,Ladies Shoes,Ladies Leather Shoes
YANGZHOU JNP IMP.&EXP. CO.,LTD , http://www.jnpshoes.com