Recently, 30 fake foreign brands that were discovered by Italian and Italian Foreign Trade Commission were revealed one after another. VASTO fraud was exposed recently.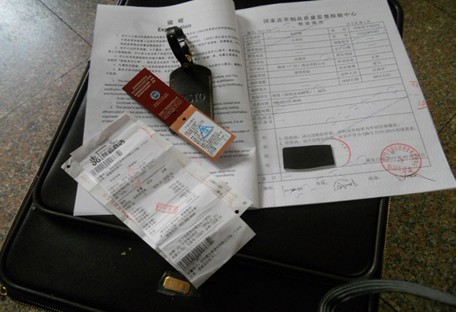 After Leonardo da Vinci made a fake case, Italy's counterfeiting in China also brought a number of fake Italian brands to the surface. The fake foreign brands' dramas were staged in turns and constantly stirred the nerves of consumers. Recently, 30 fake foreign brands that were discovered by Italian and Italian Foreign Trade Commission were revealed one after another. VASTO fraud was exposed recently.
According to reports, VASTO's business introduction has always called itself a brand originating from Italy. VASOT is a top menswear brand originated from the Italian coastal city of Istom, which has a strong artistic atmosphere.
However, it is understood that according to the relevant provisions of the Trademark Law, a country name or place name is not allowed in a registered trademark, unless it can be proven that it actually came from a certain place, but the Italian Foreign Trade Commission did not find production and processing of Wasted in Italy. field.
Vasdu's prototype was completely exposed, and it was a time for everyone to become stunned. The so-called "VASTO" is an international company with luxury brand management as the main business, including clothing, leather goods, watches, perfumes, commercial real estate, etc. 92 Entered China in recent years and currently has more than 300 specialty shops in high-end shopping districts in major cities such as Beijing, Shanghai, Guangzhou, Shenzhen, Hangzhou, Chengdu, and Wuhan." All are based on fake leather.
In addition, there has been media exposure recently. The Huasidu trolley case that was purchased by the customer at the Changsha Friendship Store at the beginning of the year and complained by consumers was unqualified by the National Leather Quality Supervision and Inspection Center.
According to media reports, on January 31, 2012, consumers purchased 2 Warsost trolley cases worth 10,538 yuan at Changsha Friendship Store. After purchase, their products were questioned by their families. The products were subsequently sent to the National Leather Products Quality Supervision Bureau. Inspection center quality inspection, the final result shows that the material of the Fabric is split leather, but not the material of the product identity is the first layer of leather. The reporter saw the quality inspection report of the National Leather Product Quality Supervision and Inspection Center of the consumer fax. The report shows that the product is a substandard product and covered by the quality inspection and inspection and inspection center for leather products.
It is understood that the current incident is also being safeguarded by Mr. Ji Wanchang, a professional rights defender.
In this regard, Professor Wang Xing of the Intellectual Property Institute of the University of Political Science and Law admitted frankly: From Italy, it has become the highest rate of use in corporate slogans involving fake companies. Now many Chinese local apparel companies, from brand naming to publicity and promotion, like to pack themselves into foreign brands to operate and operate. This is because the name of a foreigner can skyrocket.
In addition, registering a company in Hong Kong or in a foreign country is an international brand. This is a method that is currently rampant, because the French and Italian fashion industry is the most developed, and it is relatively easy for Chinese entrepreneurs to register companies in Hong Kong. So now there are the most apparel companies in the market with the names of Hong Kong, France and Italy. Usually, All companies registered a shell company in those places, and then began to boldly play the banner of international brands in the domestic publicity. Then its Chinese manufacturer became a so-called international brand.
Hua Sidu - more than 5,000 yuan trolley case, very expensive, but ridiculous is not only the product is not Italian products, product quality is also unqualified, the consumer can not help but want to ask: "This 5000 yuan more expensive handbag where? "
Armacell Aerogel Blanket to combine class-leading thermal performance with versatile passive fire protection. Hydrophobic and breathable, Armacell Aerogel Blanket keeps underlying assets drier for longer, providing superior corrosion defense and maintaining process conditions in the harshest of environments.
Armacell
Armacell Aerogel Blanket
HUATAO INDUSTRIAL FELTS CO., LTD. , http://www.industrial-felts.com